Bank on WaveMaker low-code to build secure and scalable applications
Build enterprise-grade applications with minimal coding.
Why go the WaveMaker way?
A low-code development platform involves an intuitive visual approach to application development, allowing developers to drag and drop components onto a canvas and then integrate these components using popup dialogs and plain language.
For professional
developers
Code easily, transform to full-stack, create bandwidth for innovation
Save in cost
and effort
Reduce training costs, re-use and re-purpose app artifacts and components

Faster
go-to-market
Increase the speed of app delivery exponentially, stay agile, and innovate
Reduction in
IT debt
Streamline development, reduce waste, and fast-forward application delivery
Complex enterprise
applications
Customize readable code with ease, seamlessly incorporate complex business logic
Business-IT
alignment
Enable close collaboration between teams and subject matter experts

Talk to our experts to know more

How does WaveMaker
low-code work
WaveMaker combines the simplicity of low-code with open standards and enterprise grade security to ensure faster development cycles, easy coding, and innovative digital transformation stories.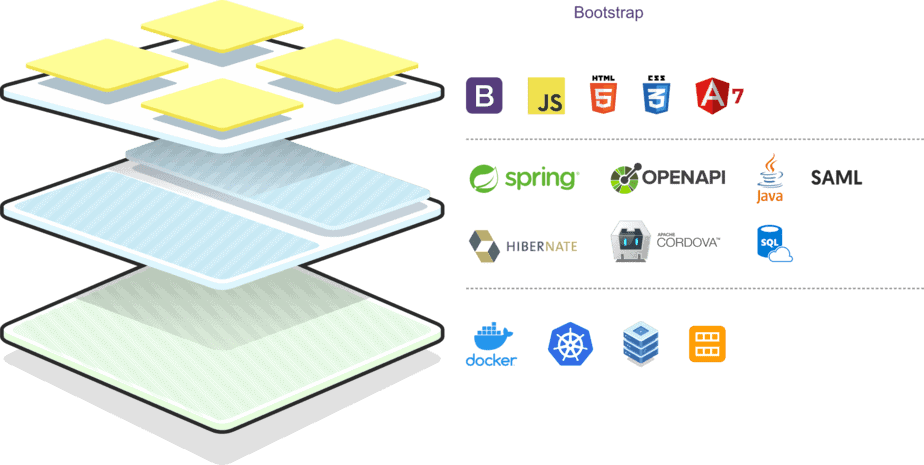 Talk to us
[contact-form-7 id="32486" title="Blog Form"]
Take a
360°
product
tour

One platform,
multiple use cases
New app development
App modernization
Platform
builder
What enterprises have done with WaveMaker