Build with WaveMaker
The Enterprise-Grade
Low-Code Platform
for the Java world
WaveMaker is a highly scalable, open standards-based low-code platform that is easy to adopt, embed, and power core enterprise platforms and application development.

Take the
360° tour

Realizing the untapped potential
of BaaS with low-code
Watch Vikram Srivats, VP, WaveMaker, in conversation with David M. Brear on 11:FS Spotlight


WaveMaker strengthens app security
with VeracodeTM certification



CELENT
Celent Low-Code/No-Code Report : Leading fintech analyst mentions WaveMaker among major low-code vendors in banking and financial services

















What's New
WaveMaker 10.8.0 now has team access to artifact repository, improved workflows for artifact publishing, prefabs versioning, and more...



The preferred low-code
for professional coders
At WaveMaker, we decided to build a low-code platform with the professional developer in mind. Professional coders want to build powerful, long-lived applications that offer a differentiated experience on web and mobile, which can evolve with user needs. For flexibility and speed, they use component-based microservices architecture and containerized deployments to cloud.
Multi
experience
Enable differentiated experiences on mobile and web
API
driven
Pull in a variety of data and auto-generate APIs
Custom
coding
Write custom code for complex and edge cases
Zero
DevOps
Auto containerize 
with zero DevOps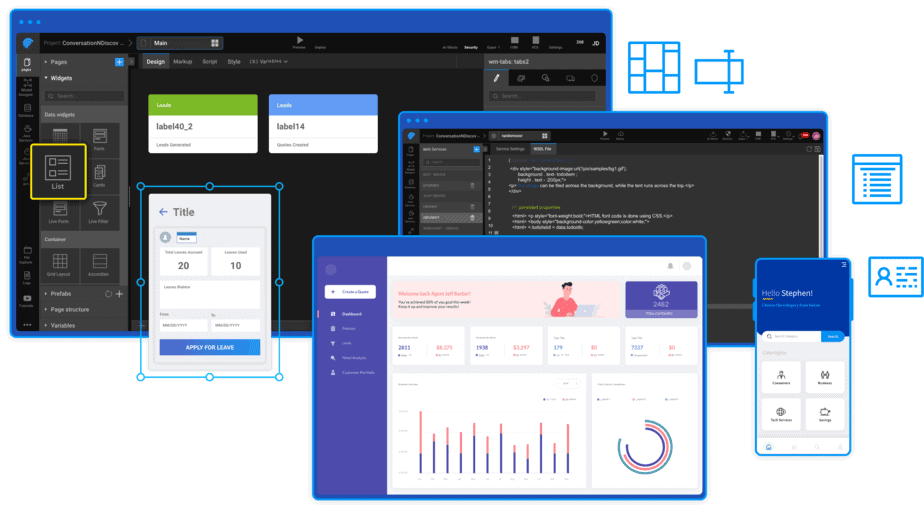 No low-code trade-offs on scale and security for simplicity and velocity.
Under WaveMaker's intuitive developer studio, lies an enterprise-grade platform. 
New app development
App
modernization
Platform
builder
Get performance with scale and security
No low-code trade-offs on scale and security for simplicity and velocity. Under the hood of WaveMaker's intuitive developer studio, lies an enterprise-grade platform.
Rapid refresh
One-click continuous delivery to containers & K8s for timely updates and minimal delays 
Enterprise security
Secure apps with RBAC and protection against Top 10 OWASP vulnerabilities
Global deployment
Adaptable, geographic compliance and out-of-the-box localization features
Contextual digital banking experiences, built faster.
Accelerate digital transformation and create unforgettable customer journeys.
Compose custom applications together, utilize existing investments at speed and scale. Build reusable banking components (also known as Prefabs), develop custom business logic, and leverage the low-code platform's plug 'n' play model.
Low-code vs
Low-code
The low-code industry is fast expanding into mainstream software development with the promises of speed and scale. It is a vast playing field for all types of developers; but when we conceptualized WaveMaker, we looked at only one: the professional coders. This sets us apart from other popular low-code systems.

Compare


Case(s) in point: Read some
of our customer stories
Rapid modernization
Largest European food
retailing chain
Largest European food
retailing chain
Use-case
To modernize legacy applications
with reduced development time
& effort to meet the season rush.
---
Outcome
10 applications built in 6 months.
WaveMaker helped architects with
quick prototypes to pitch new
ideas to business.
Supply chain transformation
Global waste
management company
Global waste
management company
Use-case
99.99% availability critical for partners &
 vendors even with a large user base
 for portals with high traffic.
---
Outcome
3x reduction in time to market.
 10 apps delivered in 18 months.
Data insight at scale
International nuclear
fusion research project
International nuclear
 fusion research project
Use-case
Manage inspection logs and tasks
 for thousands of reactor plant
 components & equipment, run by
 an international community.
---
Outcome
2 months to build a data recording
 process from ideation to build.
Become an official WaveMaker Systems Integration Partner
Get special access to the platform, bulk license packs, technical support, training, and consulting assistance.

Know more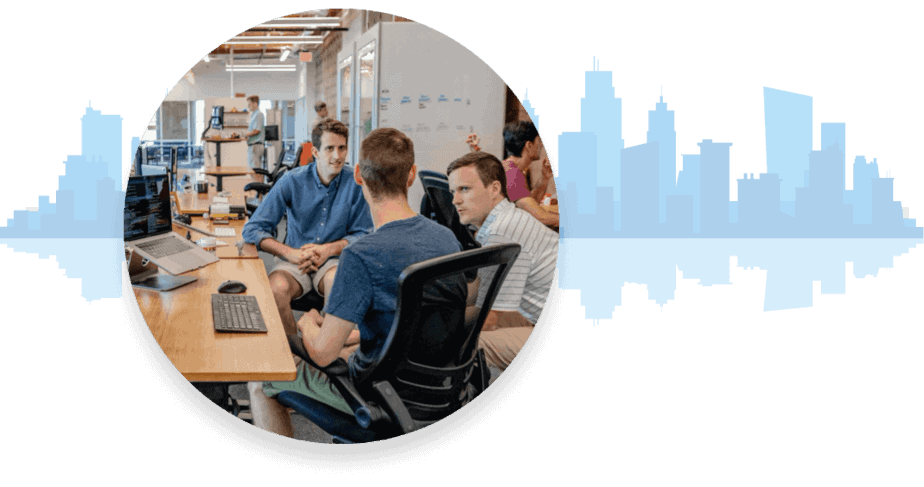 The WaveMakers